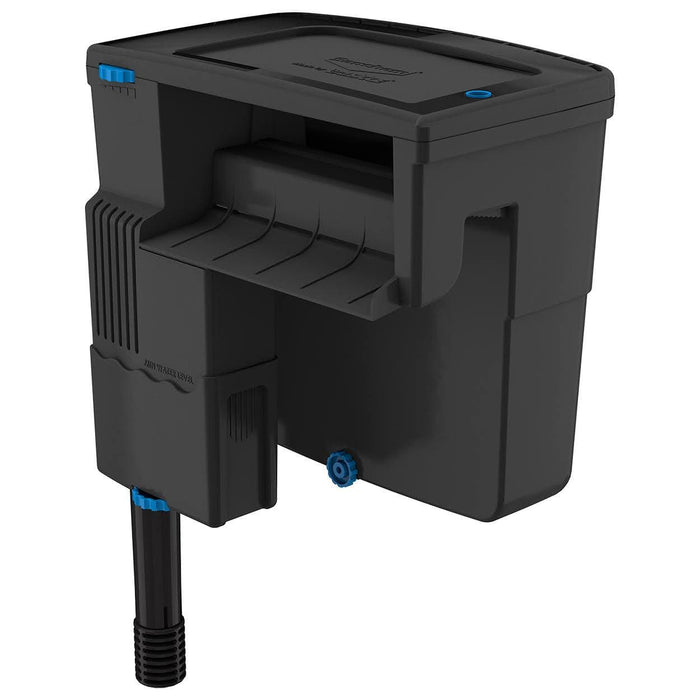 Tidal 75 Power Filter
Sold out
Original price
$109.99
-
Original price
$109.99
The Seachem Tidal 75 Power Filter is the new and improved version of the traditional hang-on back filters that aquarium owners love and trust. Ideal for both freshwater and saltwater environments, these powerful and efficient filters boast a laundry list of incredible features, including a built in surface skimmer to reduce floating debris as well as a self priming pump that will automatically restart itself after a power outage event; no more manually filling the filter with water! For greater functionality and ease of use, the unit features fully adjustable flow regulation to allow for changes in flow rate based upon the specific needs of your aquarium inhabitants. Furthermore, as the filter features a dual water intake, an adjustable intake flow dial allows aquarium owners to adjust how much flow comes from the underwater intake pipe versus the surface skimmer.
The Tidal 55 includes a self-cleaning, corrosion resistant impeller, and a heater holder to better disperse warm water and a maintenance alert button. If the filter should become clogged, it will automatically redirect the water around the filter and back into the aquarium, while pushing up the blue maintenance alert button as a visual reminder to clean the media. 
The unit is suitable for aquariums up to 75 gallons in size, offers a flow rate of 350 GPH and draws 8 watts of power. The spacious, 0.5 gallon filter volume can house whatever media is essential for the health and well being of your beautiful aquarium.
Availability:
Out of stock