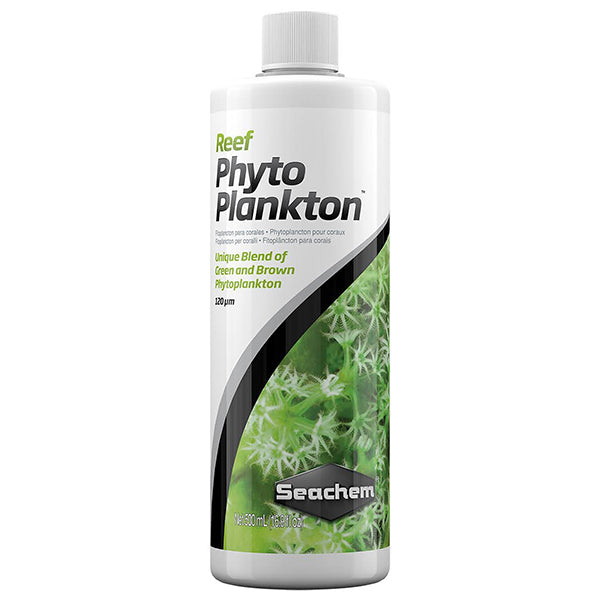 Sechem Reef Phytoplankton - 500ml
Sold out
Original price
$22.99
-
Original price
$22.99
Seachem Reef Phytoplankton is a concentrated blend of green and brown marine phytoplankton that contains essential proteins, vitamins, amino acids, fatty acids and biological carotenoids. With a varied size range from 1-20 μm, this formula is the perfect food source for a wide variety of delicate reef based invertebrates and filter feeders such as soft corals. Blended to contain the ideal ratio of fatty acids, carbohydrates and proteins, the solution is also enhanced to greatly increase the bioavailability of nutrients including proteins, lipids, B vitamins and organic pigments, helping the corals to expend less initial energy when trying to gain the necessary nutritional values. Added carotenoids help contribute to the visually spectacular coloration that corals are famous for. 
All orders are pickup only (no shipping or delivery)
Pickup location: 850 Tapscott Road, Unit 8, Scarborough, Ontario, M1X1N4
A cancellation/processing fee of 10% will apply for any orders that are cancelled.