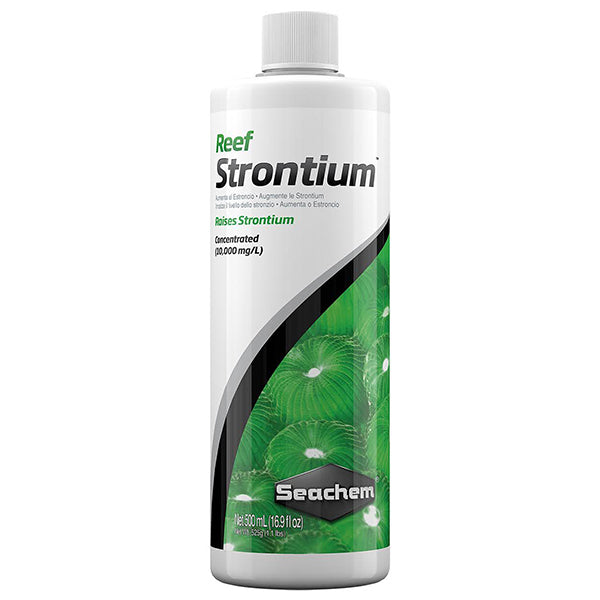 Seachem Reef Strontium - 500ml
Sold out
Original price
$22.99
-
Original price
$22.99
Seachem Reef Strontium
is a high quality formula designed specifically to restore and maintain essential strontium levels to those found in natural seawater, without negatively impacting pH balances. Strontium, much like calcium, holds similar importance in regards to maintaining exceptional growth and development rates. Reef Strontium also encourages the growth of corals, coralline algae, and other organisms that feature a calcareous skeleton or shell. The formula contains 10,000 mg/L of available strontium as a gluconate complex, which significantly increases the bioavailability of strontium and offers a source of metabolic energy for corals. 
All orders are pickup only (no shipping or delivery)
Pickup location: 850 Tapscott Road, Unit 8, Scarborough, Ontario, M1X1N4
A cancellation/processing fee of 10% will apply for any orders that are cancelled.