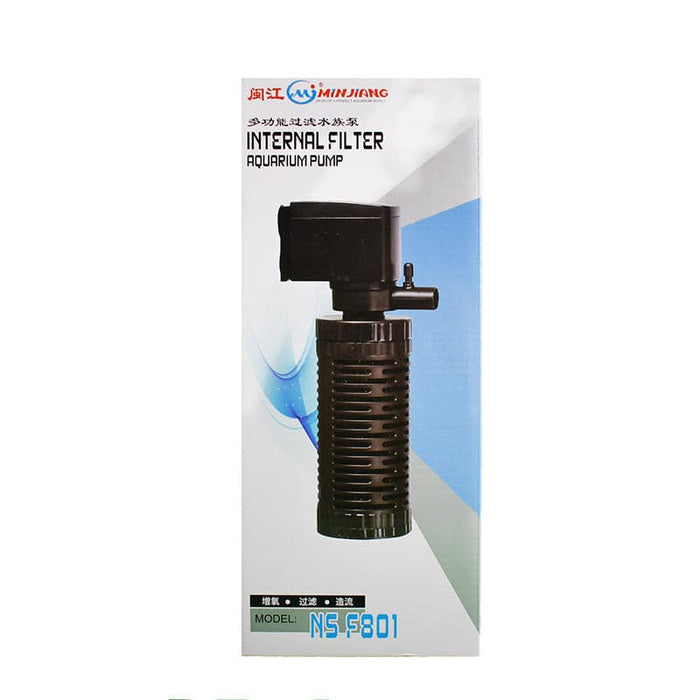 Minjiang NSF Series - Internal Filter and Powerhead
Sold out
Original price
$14.99
-
Original price
$19.99
The MinJiang Internal Filters are designed for submersible use and offers a 3 benefit value to your aquarium. Within the aquarium, it will primarily serve as filtration, but will also provide good water movement while the built in sponge collects debris and oxygenates the aquarium with air bubbles.

Each model is supplied with high-quality replaceable filter sponges included, complete with suctions cups for attaching to the side of your tank. 
Suitable for both freshwater and marine aquariums.
| | | | | | |
| --- | --- | --- | --- | --- | --- |
| NSF800 | 650 L/H | 170 gph |  8w | 1.2 max | 110v 60Hz |
| NSF801 | 1200 L/H | 317 gph | 15w | 1.5 max | 110v 60Hz |
| NSF802 | 1500 L/H | 400 gph | 25w | 1.8 max | 110v 60Hz |
| NSF803 | 2000 L/H | 528 gph | 35w | 2.5 max | 110v 60Hz |
Availability:
Out of stock
Availability:
Out of stock
Availability:
Out of stock
Availability:
Out of stock