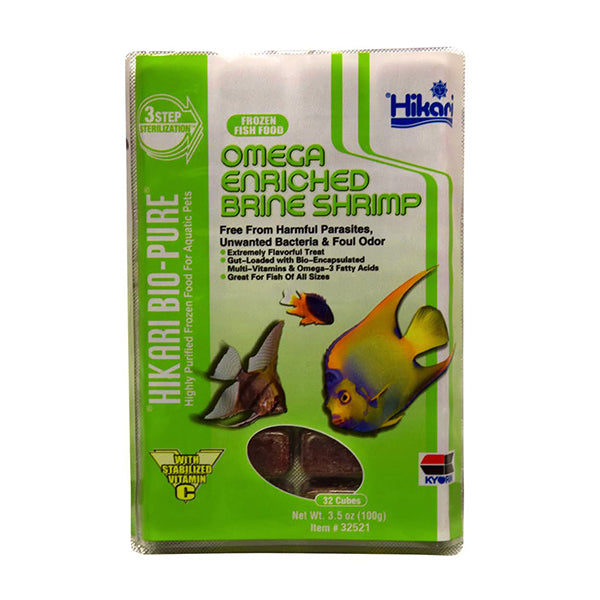 Hikari Omega Enriched Frozen Brine Shrimp
Sold out
Original price
$7.99
-
Original price
$7.99
Hikari Frozen Omega Enriched Brine Shrimp are delicious cubes dense with proteins, Omega-3 fatty acids, and other nutrients. These frozen shrimp cubes have been subjected to Hikari's thorough, multi-step sterilization process, meaning you can feed your fish these shrimp without worrying about the bad bacteria, odor, or parasites you can get with live or unprocessed foods. Additionally, Hikari has gut-loaded these brine shrimp with Bio-Encapsulated multi-vitamins and Omega-3 fatty acids, enhancing immune systems, promoting digestive health, and providing all the nutrients your fish need to grow and keep healthy. These cubes also contain a lower salt content, allowing fish to more easily digest and assimilate nutrients. Give your fish the taste and health benefits of live feed without the mess or risk with Hikari's Bio-Pure frozen foods!
All orders are pickup only (no shipping or delivery)
Pickup location: 850 Tapscott Road, Unit 8, Scarborough, Ontario, M1X1N4
A cancellation/processing fee of 10% will apply for any orders that are cancelled.