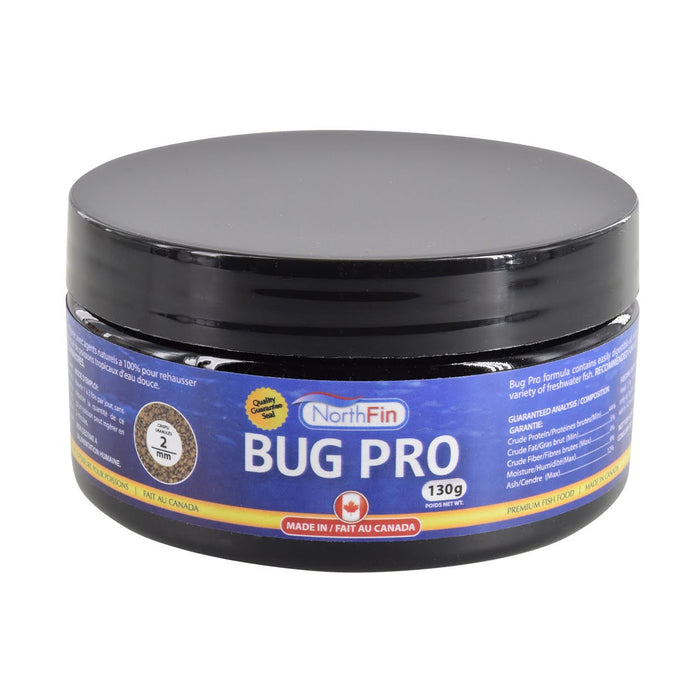 Northfin Bug Pro Crisps
Sold out
Original price
$22.85
-
Original price
$22.99
The 130 gram container of NorthFin Bug Pro Crisps is an insect based food source for omnivorous and carnivorous fish in saltwater and freshwater environments. The mix contains black soldier fly larvae meal, antarctic krill, spirulina, whole sardine meal and many other ingredients that provide an exceptionally high protein level as well as nutrients such as calcium, vitamin b12, vitamin D and phosphorus. Accurately mimics a natural top water food source, as the food is uniquely shaped in 2mm "crisps", flat disc shaped wafers with easily digestible ingredients with 100% natural colour enhancers. The NorthFin Bug Pro Crisps are semi-floating and slow sinking, but can be crushed up for smaller tank inhabitants as well.
All orders are pickup only (no shipping or delivery)
Pickup location: 850 Tapscott Road, Unit 8, Scarborough, Ontario, M1X1N4
A cancellation/processing fee of 10% will apply for any orders that are cancelled.